About Kennel & Cattery Design
To raise the standards, expectations & design of kennels and catteries.
Started in 2000 by Kay & David Key, we provide a source of advice, information and hands-on help to everyone thinking about building, upgrading or maintaining a kennels or cattery.
We'll help you build the best standard of kennels or cattery you can, to match both the animals' needs and create a building that is easy to maintain, reducing stress and promoting a healthy environment for dogs.
It is important that you spend your build money wisely and we help ensure that you have the means to do this. We'll help you to be highly successful and for you and your customers to be delighted with your kennels.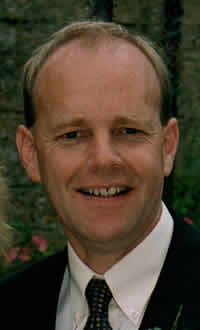 David Key
David is a Consultant in Kennel and Cattery Design.
He has advised thousands of potential & existing kennel and cattery owners worldwide.
David is at the forefront of kennel design. He has over 30 years experience of designing, building, project managing, upgrading and maintaining kennel and cattery buildings and animal hospitals in his role at the Blue Cross Animal Welfare Charity (UK).
So he knows exactly how hard these buildings have to work for us.
David also has the practical day-to-day knowledge of how buildings can improve animal welfare, impress and welcome visitors and be hygienic and practical for staff to work in and maintain.
Architects come to David for his specialist knowledge and experience with kennel design.
David is the author of:
Essential Kennel Design 2000 (the original book)
now out of print and superceded by:
David's wealth of specialist knowledge & his passion of combining animal welfare & construction - to balance animals' needs & investment costs is unique. As well as helping many others, this is what he works on every day, for one of the UK's largest animal welfare and rehoming charities.
We are the only expert resource focusing on kennel & cattery design, planning/zoning & construction
We provide the knowledge to choose between ALL your options to find the best one for you. We do not manufacture - manufacturers only provide a view on their own products!
Our books are studied texts at college/university and used by national & international Animal Welfare Charities, Rescues, Vets, Architects, Engineers, Surveyors, potential Kennel Owners, Boarding, Breeders, Groomers, Environmental Health Officers, Licensing Officers & Dog Wardens, Police, Customs & Defence.
We help save you money, time & stress and buy things relevant or essential to your situation.
Kay combines her passion for animal welfare with publishing. To get the information 'out there' and easy-to-find, read and enjoy. Inspiration and ideas are vital in creating enthusiasm and motivation in our future kennel and cattery owners!

Animal welfare charities need to be at the forefront of design & specification standards for many reasons, including:
Ensure the most efficient finishes & designs are used because of their harsh, busy, all-season environment.

Limited funds and must keep costs to a minimum.

The sheer volume & turnover of animals requires the best designs & finishes.
This is essential, as with limited funds and a continual turnover of dogs, kennels need to be able to withstand the hard use hygienically, safely, efficiently and easily. They have to last as long as possible.
We look forward to helping you reach the animal welfare standards everyone should aim for when running a kennels or cattery - for yourselves, your animals and the success of your organisation.
Kay runs the business on a day-to-day basis and publishes the books and websites. David provides consultancy and technical building advice, as well as continuing to look at design issues, construction methods and materials that help to improve animal welfare accommodation.
Think deeply about the style & quality of business
you want to create... quality & caring kennels
are always in demand.
We do hope you enjoy the website & that it helps you realise your dream too.
Good luck, and keep in touch!

&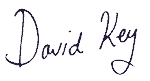 Our other kennel & cattery websites: